What do the below men have in common?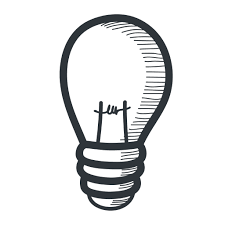 Leonardo Da Vinci (1452-1519), Sir Francis Bacon (1561-1626), Joseph Lister (1827-1912), Johann Kepler (1571-1630), Blaise Pascal (1623-1662), Charles Babbage (1791-1871), Samuel Morse (1791-1872), Michael Faraday (1790-1867), Louis Pasteur (1822-1895), James Clerk Maxwell (1831-1879), Lord Kelvin (1824-1907), James Clerk Maxwell (1831-1879), Sir Ambrose Fleming (1849-1945), and George Washington Carver (1860-1943)
Great inventors. Magnificent scientists. Fathers of modern science, refrigeration, electro-dynamics, and technology to name a few areas of influence. These men have for centuries been recognised as truly brilliant minds and pioneers of modern technology. This isn't the only thing these men had in common though. They all believed one thing that many today, possibly including you, think only idiots believe. They read, studied, and believed the words of a book, the Bible that say God created the world, man sinned and brought death into the world, and that the only hope for man to be right with God now and forever is in Jesus Christ. They saw no inconsistency between their faith and the science they were coming to know – to the contrary they were directly inspired by their knowledge of God through the Bible and what they discovered in creation. Does this surprise you? I asked one man 'What do you think about the Bible?' He replied 'I think it's a load of s***' I asked 'What makes you say that? Have you read it?' The man said 'No. I don't want to!' Not exactly an informed opinion, but a route that many have taken. Have you actually considered the Bible and its claims? Are you missing out on the life-transforming truth that is found in Jesus? You don't have to. 
To find out more please contact us through our connect with us page and we will arrange a time to meet up with you!